Article
Celebrating Excellence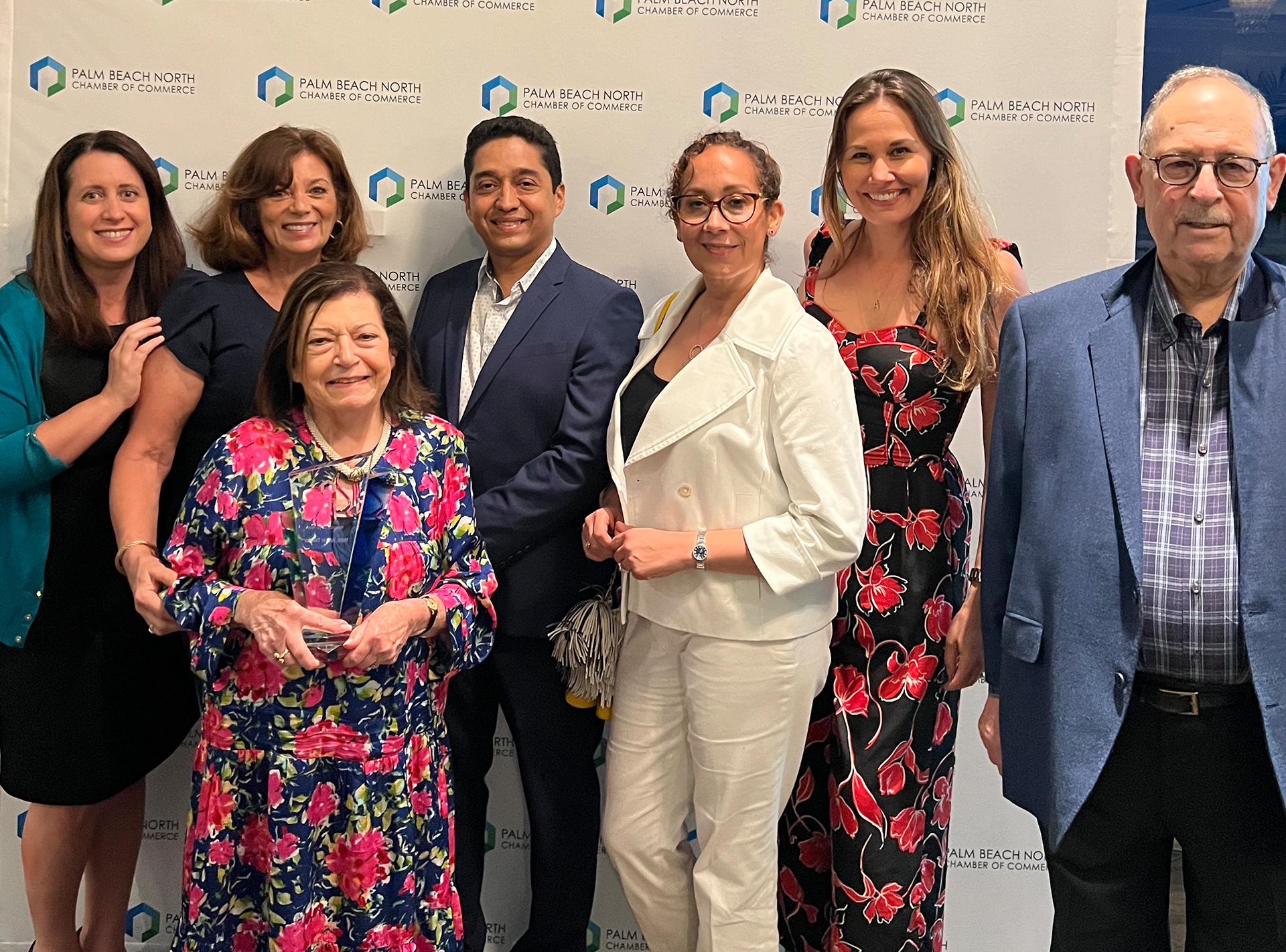 Maltz Jupiter Theatre Named Nonprofit of the Year
We're thrilled to announce that Maltz Jupiter Theatre was rencently named Nonprofit of the Year by the Palm Beach North Chamber of Commerce. This esteemed award acknowledges organizations that exhibit exceptional strategic vision, unwavering dedication, and outstanding outcomes for the communities they serve. Through our commitment to education, inclusivity, diversity, and community engagement, the Maltz Jupiter Theatre has established itself as a beacon of artistic excellence and a catalyst for positive change in Palm Beach County and we are grateful for the Palm Beach North's recognition of this work.
At Maltz Jupiter Theatre, we firmly believe that art and culture possess the transformative power to educate, engage, and unify. Our innovative productions are meticulously conceived and executed with a deep appreciation for their ability to foster community and ignite meaningful dialogues. Our multipurpose spaces are thoughtfully designed to embrace diverse groups of individuals, allowing us to redefine and deepen our understanding of what it truly means to be a community.
Diversity lies at the heart of our values. We endeavor to ensure that our administrative staff and creative teams reflect the rich tapestry of humanity, empowering them to make creative decisions that resonate with a wide range of audiences. Through our valuable partnerships with local educational institutions, nonprofits, and corporations, we are able to create transformative programming that promotes positive change through the power of live theatre.
Central to our commitment to fostering a respectful and equitable environment is our Inclusion, Diversity, Equity, and Accessibility (IDEA) Committee. Comprising both Board members and staff from diverse backgrounds, this committee works alongside external consultants to continually assess and enhance our equity initiatives. This includes championing the recruitment of a diverse workforce and implementing casting processes that genuinely consider culture and ethnicity. Additionally, we proudly offer complimentary tickets to organizations that serve disadvantaged communities and their families in Palm Beach County, such as El Sol, Edna W. Runner Tutorial Center, Learning Academy at the ELS Center of Excellence, Jupiter Farm Nursery, and Seaturtle Adventures.
Inspiring the hearts and minds of students through arts education is an integral part of our mission as well. Our partnerships with Dreyfoos School of the Arts, Benjamin, and Jupiter High Schools provide unparalleled opportunities for young minds to engage with the performing arts and explore their own creative potential. By prioritizing authentic connections with audiences of all heritages, we strive to represent their communities on our stage, fostering an inclusive and empowering artistic experience.
As a distinctive producing organization, we take great pride in crafting captivating shows from the ground up. With a team of over 100 visiting professional artists, 42 dedicated year-round staff members, and over 400 volunteers, each production is a testament to our unwavering commitment to excellence. Our Production Center, boasting 15,000 square feet of space for set and prop creation, along with our meticulously equipped costume shop, ensures that every production is a true work of art. By bolstering the local economy and enriching our artistic presence within the community, we remain dedicated to our mission.
Whether you are an audience member entranced by our performances or a dedicated volunteer working alongside us, your experience at Maltz Jupiter Theatre promises to be nothing short of extraordinary. We humbly accept this esteemed recognition as Nonprofit of the Year, and we eagerly anticipate the opportunity to continue our journey of artistic brilliance and community enrichment.