EXPERIENCE AWARD–Winning Theatre as it's meant to be seen: With A Group!
GROUP ADVANTAGES:
Special Savings: Groups save up to 17%+ on main season performances
Your Price Is Your Price: As ticket prices go up for high demand shows, your group price is locked-in (excludes premium seats)
Early Access Seating: Reserve your group tickets in advance of the general public. Premium aisle seats will now be available 3rd week up until August 7, 2023, so book early! (normally selling at $120)
Easy Payments Scheduling: Deferred payments available for most reservations.
Personalized Service: Enjoy a personalized group booking experience Club Level*: Enjoy the privacy of the Green Room or plan an exclusive group event when you reserve the entire Club Level for your group.
Group Leader Incentives:
• Two (2) complimentary drinks for each group performance booked.
• One (1) complimentary show ticket for each group performance booked with a minimum of 40 paid tickets per show.
• Invitation to exclusive group leader events throughout the season.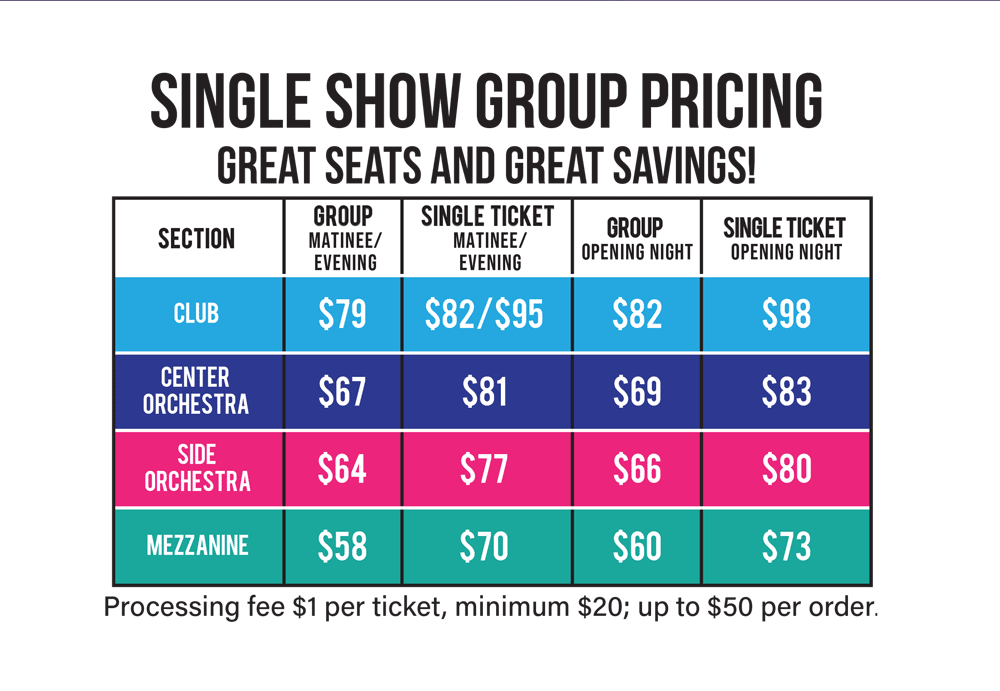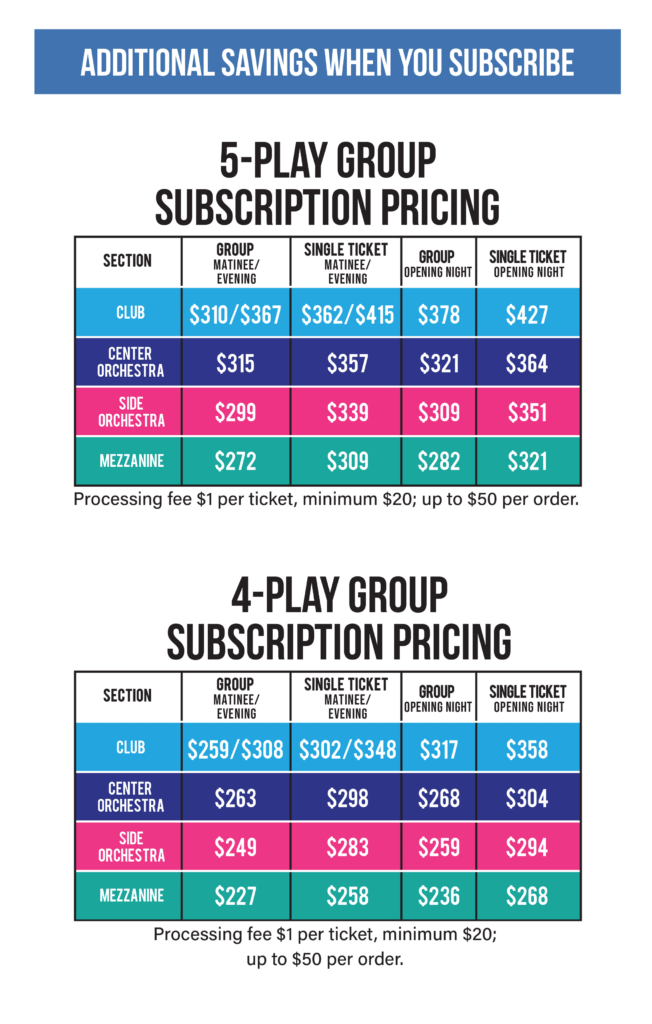 All titles of productions, artists, spaces, dates and prices are subject to change without refund.
The Maltz Jupiter Theatre, Inc. is a 501(c)(3) not-for-profit organization.
Book Your Group!